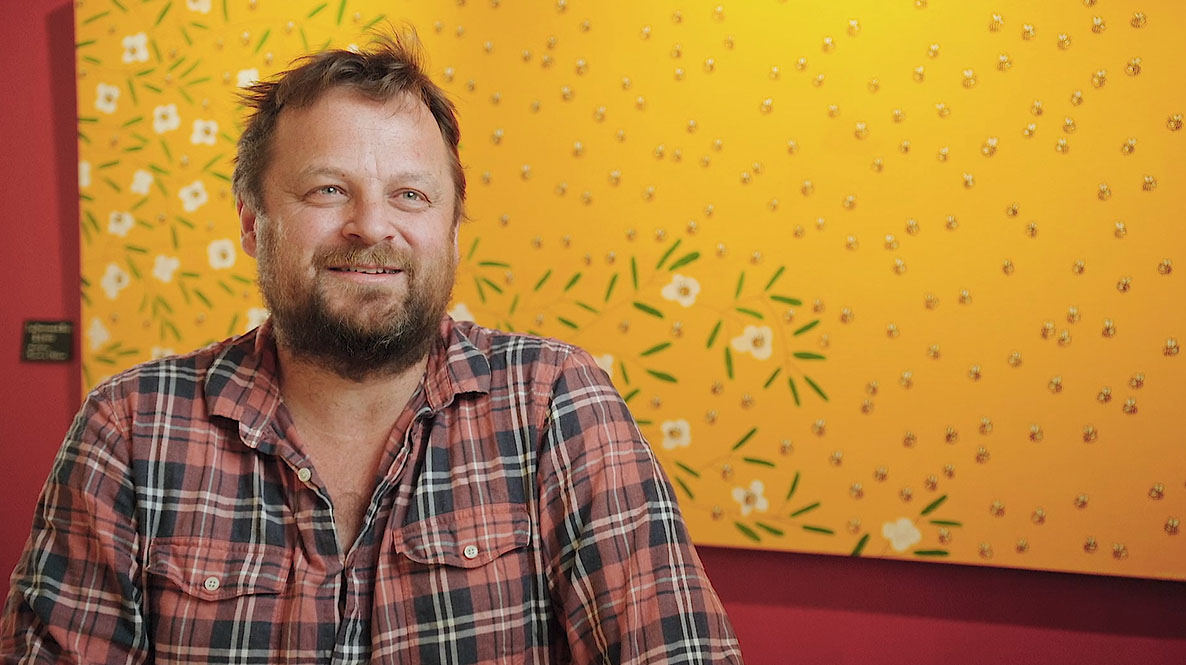 BEHIND THE LINES
MoAD's Cartoonist of the Year
We love nothing more than making feature pieces about other creatives, and with this 2019 Behind the Lines mini-doco about cartoonist Jon Kudelka, we got to play with some unique ideas to incorporate his illustrations into the rock and roll theme of the exhibition.
The Brief
Behind the Lines is an annual exhibition at the Museum of Australian Democracy at Old Parliament House. It celebrates the role of political cartoonists in Australia and highlights the power that their drawings have in contributing to our daily political and social discourse. To celebrate the 2019 winner, the MoAD required a short documentary profile of Jon Kudelka, highlighting his process and portfolio as part of their exhibition display.
Services
Concept Development / Refinement
Pre-Post Production
Planning
Filming
Animating
Editing
Crux travelled to Tasmania to interview Jon in his own studio; discussing his career, his technique and learning a thing or two about the man himself as well. Using time lapse animations of his drawings and highlighting a few key artworks he has produced over the years, we were able to illustrate who he is, and why he was the winner of 2019 'Behind the Lines' Cartoonist of the Year.
In collaboration with the MoAD, we set out first to create a solid working relationship with Jon Kudelka, in order to elicit casual and confident responses in his interview. We knew we needed to work with a skeleton crew on location in Tasmania, so our main goal was not to sacrifice any quality with a reduced team. Using state of the art filming equipment and a detailed schedule we sought to employ our years of filming expertise and experience with confidence to achieve this brief.
DIRECTOR/DOP/EDITOR JIMMY ENNETT
MOTION GRAPHICS/ANIMATION TOBIAS THORNE
PRODUCER WILL MIDDLETON
Next